Impact Investments
Providing a Bridge to Capital
There are times when a loan or repayable capital investment from the Community Foundation's endowment makes more fiscal sense than applying for a grant. For nonprofits needing a short- term investment where there is a source of revenue allowing for repayment of the investment it may make sense to consider a loan. Impact investments tend to be larger and longer-term than grants.
Access to Low-cost Capital
An Impact Investment also called a Program Related Investment (or PRI) provides an opportunity for organizations to access low-cost capital from Grand Rapids Community Foundation for charitable purposes. The Community Foundation will invest in projects that meet a social purpose and align with our priorities, but that will be repaid to the Community Foundation, allowing for reinvestment in the community.
Through Program Related Investments, the Community Foundation hopes to:

Increase the sustainability of nonprofit organizations through creation of social enterprise that generates revenue
Extend the power of our invested assets by investing in the local economy
Recover assets invested in the community for future reinvestment
Leverage other investments or sources of support
Increase access to wealth for typically under-served and/or low-income populations

A PRI from the Community Foundation Might be Used for:

Start-up activities that address the Foundation's priorities for achieving community outcomes through social enterprise
Capital to conduct activities where timing may be a challenge to cash-flow for completion of a project
Where revenue generation is possible through the activities, allowing the investment to be repaid
Organizations with stable finances, but without traditional access to capital

Capital Fund Services (now Cinnaire Lending, Inc.) received a $350,000 investment for pre-development loans to local affordable housing developers. An additional $300,000 was approved in August, 2016 for additional pre-development loans for multi-family developers, as well as acquisition and re-development loans for single-family developers. A Donor Advised Fund co-invested $150,000, for the same purposes.

An investment of $850,000 enabled property acquisition and cash-flow for Habitat for Humanity as they re-develop a multi-block area in the Roosevelt Park neighborhood into residential, mixed-use, community and institutional spaces. A Donor Advised Fund co-invested with the Community Foundation unrestricted investment, providing an additional $220,000 for a longer term. Potential uses of the property now include affordable housing, health care and commercial redevelopment in the Grandville Avenue/Franklin Street neighborhood.

IRS status as 501(c)(3) nonprofit organization or Low-profit Limited Liability corporation (L3C)
Strong plan for repayment or ongoing generation of invested capital
Documented evidence of solid financial practice and management of resources
Be located in or have a primary service area in Kent County

Nonprofit organizations, public agencies, or low-profit limited liability corporations (L3C) can apply for a PRI from the Community Foundation.
Program Related Investments must align with the current priorities of the Community Foundation.
The Foundation's values will also be considered, particularly related to diversity, inclusion, and access.
If you believe your project is a fit, we hope that you will consider submitting a pre-application here.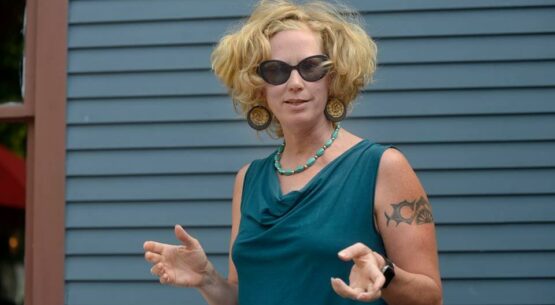 Tami VandenBerg, Well House
The PRI loan from Grand Rapids Community Foundation was a great option for Well House as we looked to purchase another house. We could not qualify for a traditional loan, but we knew the house would generate enough revenue to cover the initial costs. Grants are, of course, wonderful, but for nonprofit property acquisitions, the PRI loans make excellent sense.
Get in Touch
Questions? Let's Talk
A PDF of guidelines for these investments can be accessed below.  If you'd like to speak with someone about your project, please call (616) 454-1751.
PRI Guidelines