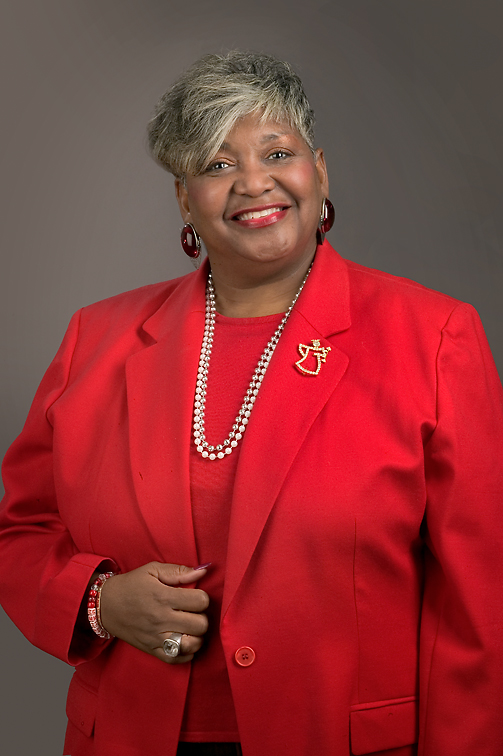 Derether Greer was the first person in her family to earn a college degree. After graduating in 1968 from Grand Rapids South High School, she went on to Western Michigan University and received her Bachelors Degree. From there it was a Masters in Curriculum and Teaching from Michigan State University in August of 1990. Her first, last, and only job was with the Kent Intermediate School District (KISD). "I taught high school students business subjects, which included everything from how to operate a mimeograph to a key punch machine to an IBM Selectric typewriter to a word processor," she said with a laugh.
From 1972 until she retired in June 2005, she dedicated herself to teaching young people the fundamentals of business. Since 1991 she has been an adjunct professor of business at Grand Rapids Community College. "Business makes the world work – all of it intrigues me – entrepreneurship, economics, law, supply chain, and business itself," said Derether. "I had a teacher that inspired me . . . a typing teacher actually. He taught me to type on a manual typewriter without letters on the keys!" she said. "He gave me the love of business education," she added.
As part of her retirement and subsequent estate planning, she created a scholarship in her name for African American females at the Grand Rapids Community Foundation. "While attending high school I knew I wouldn't be able to attend college because my parents didn't have the money. I found out about grants and student loans that helped pay for college and I decided to pursue my dreams (of becoming a teacher) and actually fulfilling that dream of 33 years. I want others to be able to fulfill their dreams also," she said.
Derether radiates warmth – from her firm handshake, her big smile, and her expressive, thoughtful language. While hundreds of KISD students will remember her from classes over the years, she hopes to be remembered as the woman who never met a stranger. "I feel drawn to people. I have a feeling of love for everyone. The vision of my life is that it isn't all about me. If I can help and impact the life of someone, all of us will have been blessed."