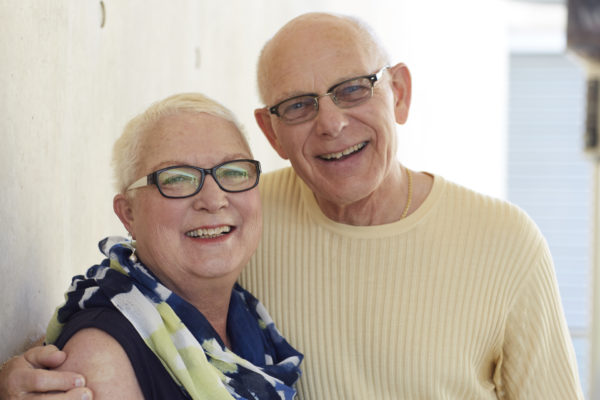 Understanding all of the factors that influence success in education, Ken and Judy Betz were early major donors to Grand Rapids Community Foundation's Challenge Scholars program. "It's not just about the scholarship," Judy said. The program provides in-school supports to prepare students at three West Side schools for the rigor of college. Students who stay with the program from sixth through twelfth grade are awarded a scholarship when they're accepted into college or a trade program. "Everybody has the ability, but not everyone has the economic situation or family support to achieve their dreams," Judy added. "All kids deserve a chance."
"If kids in low income situations are allowed the opportunity to succeed in their education, I think they'll really thrive at something way beyond their imagination. But, without being able to take that first step, they won't be able to pursue their dreams or find out what their real abilities are," Ken said. He noted that the family involvement aspect of Challenge Scholars is especially appealing. Ken and Judy recognize how their own life experiences and family views toward college shaped them. "You need family support to believe and to be inspired to go onto college. Without it, there are extra obstacles that make it hard to succeed," Ken said.
Ken and Judy think the Community Foundation's focus is parallel to what they believe in and wish to support with their philanthropy—helping the underserved, providing for an education and helping people in need.