The Ebola epidemic in West Africa is the largest and longest Ebola outbreak in history. It has killed more people than all other Ebola outbreaks combined. The majority of cases are in three countries: Guinea, Liberia and Sierra Leone. Mali, Spain, and the United States of America have also reported a small number of cases. 
The humanitarian crisis goes beyond those who are sick. Ripple effects from the outbreak have put strains on food security, the economy and care for patients suffering from other conditions, such as malaria and malnutrition.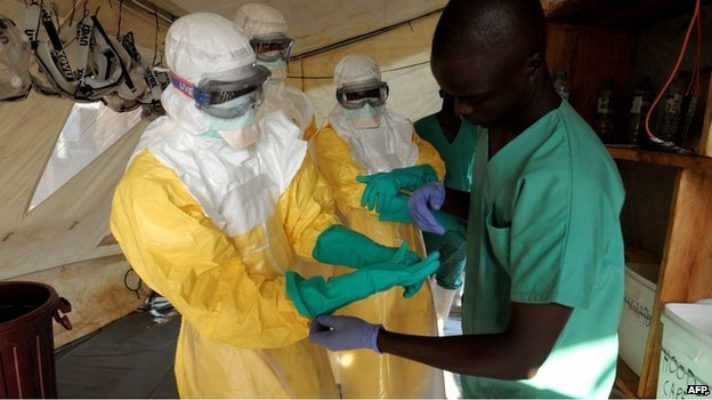 At a recent conference, I attended a session about the philanthropic response to Ebola. Joined by national and international colleagues, I was struck by the response of a woman from a South African community foundation who mentioned that many traditional Western funding sources are seemingly absent in response to this Ebola outbreak. 
Should you desire to give in response to the Ebola crisis, we want to connect you with a few key resources that will help you make strategic decisions for your giving. 
InterAction is an organization that thinks strategically about making long-term change around pressing global issues. They have put together a list of organizations providing clinical care, logistical support and effective community outreach in response to Ebola.
From this list, we at Grand Rapids Community Foundation are particularly excited about the work of:
American Jewish World Service: is supporting grassroots organizations in Liberia and Senegal that are helping to replace panic with trust, contain the outbreak and save lives. 
Doctors Without Borders: is operating six Ebola case management centers, providing approximately 600 beds in isolation, and also shipping medical supplies to the affected regions.
CARE: is focusing on disease prevention in Sierra Leone and Liberia by distributing soap, water buckets, gloves and chlorine, and also demonstrating proper hand washing techniques to help stop Ebola from spreading. 
Catholic Relief:is collaborating with the Catholic Church, local leaders, and the Ministries of Health in Guinea, Liberia and Sierra Leone on large public awareness campaigns to educate people on Ebola prevention, transmission and proper treatment
International Medical Corps: is running a 70-bed treatment facility in Bong County, Liberia. It is also providing training for urgently-needed healthcare workers to respond effectively to an increasing caseload of Ebola patients in Sierra Leone.
American Red Cross International: is leading disease prevention educational and awareness efforts, providing psychosocial support and assisting in the management of dead bodies in Sierra Leone, Liberia and Guinea.
Our Program Director Laurie Craft mentioned, "To me, prevention through education and trust-building, and rapid response medical treatment are the biggest issues." As always, we are here to brainstorm with you about the most strategic ways of giving for the good of our community and our world. If you have any questions for giving in response to the Ebola crisis, you can contact us at 616.454.1751.