Grand Rapids Community Foundation
By connecting people, their passions and our region's resources, Grand Rapids Community Foundation and our partners work toward an inclusive and equitable West Michigan. Over the last century, the Community Foundation has used the tools of philanthropy to respond to community needs. Today, to carry out our North Star and overcome racial, social and economic inequities, we must respond with intention and care. Our partners inspire, motivate and guide our work.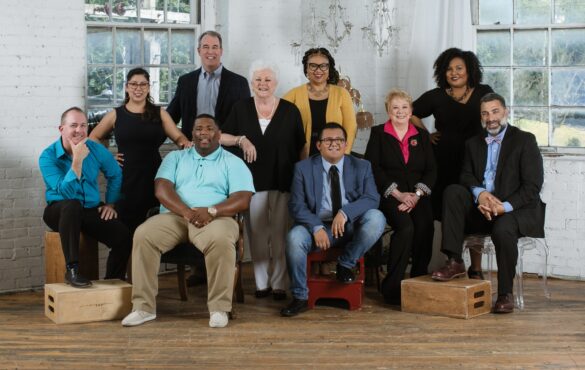 centennial
A new century of service and impact
In 2022, Grand Rapids Community Foundation celebrates our 100th anniversary. While this milestone year commemorates a century of responding to the everchanging needs of Greater Grand Rapids, it also marks the beginning of a new century of service and impact in our community. Learn more about our centennial here.
Philanthropists Among Us
Both of us get a great sense of pride by giving back to and supporting the causes that have impacted us and the community in which we live. We both feel that we give so other people have opportunities and that helping other people succeed is one of the greatest rewards.
Learn About Our 100 New Philanthropists
community foundation updates
Recent news and publications
Partners in Community, spring issue
In the spring issue of PARTNERS in community, we explore philanthropy through the lens of our history, impact, growth, learning and future focus.
Read the magazine
Join our email list
Join our email list to receive periodic updates on Community Foundation news.
Click here to join