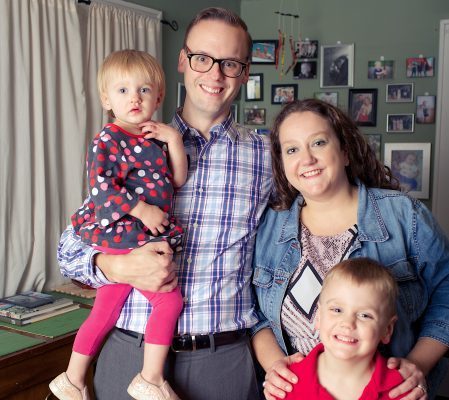 Lucy Dyer Joswick and Scott Joswick have a passion for social justice and a deep-rooted desire to open the doors of philanthropy and show that everyone can be a changemaker. In their living, giving and volunteering, Scott and Lucy are committed to creating a more equitable world, especially with regard to racial and LGBT equity.
"We exclusively support nonprofits that emphasize diversity and inclusion and show a true commitment to integrating equity into how they do their work," Lucy said. Besides their involvement with Grand Rapids Community Foundation, Scott and Lucy have since 1999 strongly supported Family Futures with their giving and volunteering. They also invest their money and time in The Network to support LGBT youth.
What do you get from giving?
"Giving provides us with peace of mind. We know our volunteerism and advocacy will never be enough to accomplish the hopes we have for our community—significant financial investment is also needed," Scott said. "While our names will never be on the front of any buildings, we feel a sense of obligation to financially invest as much as we can in our community's nonprofits. Through the Community Foundation, we appreciate pooling our money with others who envision some of the same things for our community's future."
Why Grand Rapids Community Foundation?
"When we learned the Community Foundation requires all staff members to attend the Institute for Healing Racism, we knew their commitment to equity was more than a marketing strategy – it was a lifestyle. They're willing to take a stance, even if that means losing friends or being interrogated, and we are proud to be part of an organization so committed to the cause," Lucy said.
"We also know the Community Foundation will be here doing good work long after we are gone. When our children are adults, our gifts to the Community Foundation will still be having an impact. We hope this will inspire our kids to give to the Community Foundation as well," Scott said.