100 New Philanthropist partners commit to financial support, community engagement and future giving as the Community Foundation looks to our second century

A decade ago, Grand Rapids Community Foundation set out to usher in our 100th year with a diverse group of donor and volunteer partners at our side. Now we have reached our goal with 100+ philanthropists—members of our 100 New Philanthropists cohort—ready to launch into a new century of service and impact. These partners commit to giving their time, talent, treasure and testimony not only today, but also in the future.
"This cohort helps us see the new faces of philanthropy in West Michigan," said Jenine Torres, development officer. "We are grateful for the trust these partners have in the Community Foundation to be a catalyst of their philanthropy."

These partners have committed to carrying us to an equitable future. They are community-minded people who have a clear vision for tomorrow and are investing in creating a better West Michigan for all. Those in the cohort are philanthropists who joined the cohort as a way to share their passion and inspire others.
100 New Philanthropists give their time and expertise by volunteering at more than 150 community organizations in Kent County
Twenty-seven percent of members also volunteer at the Community Foundation as a member of the board of trustees or a committee
Collectively, the donor partners have pledged gifts of more than $275,000 to the Community Foundation, based on a minimum commitment of $500 per individual or pair for five years
Forty-three percent of 100 New Philanthropists joined the program as new donor partners to the Community Foundation
Honoring 100 New Philanthropists
As we celebrate our first century and look to the future, the Community Foundation is honored to name the 100 New Philanthropists cohort as the recipients of our 2022 Jack Chaille Community Philanthropy Award.
The award was presented for the first time in 1997 at our donor reception to Jack Chaille, a partner whose longstanding support, visionary guidance and community leadership created a lasting impact on the Community Foundation. Since then, we have recognized other community leaders who share a spirit and passion for the Community Foundation and for philanthropy, are involved with the community and lead by example. This year—our centennial year—we are thrilled to add 100 New Philanthropists to the list as the recipients of the Chaille Award.
"This award is a distinct honor, and the Community Foundation's chance to recognize some of our incredible partners," said Diana Sieger, president. "In our centennial year, it feels appropriate to recognize this group, who are individually and collectively committed to our community's future." Learn more about 100 New Philanthropists.

Featuring: Some of our 100 New Philanthropists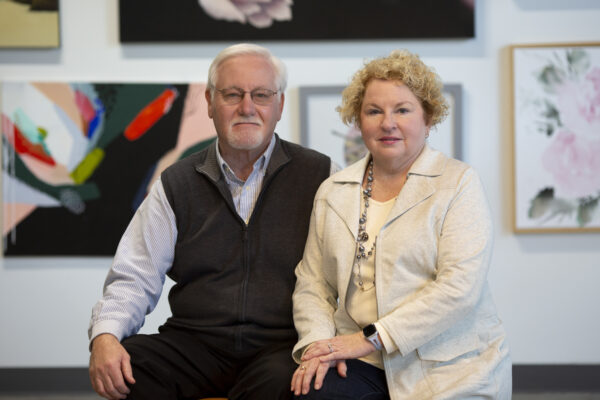 Daniel Miller and Susan Wright-Miller are retired and spend time traveling each year, but continue to invest in West Michigan through their giving and participation in 100 New Philanthropists. "Where we see needs, at the local level, we chose to support those organizations because keeping our dollars in the community in which we live allows us to, hopefully, lead to a lasting impact and improve the life situation of others."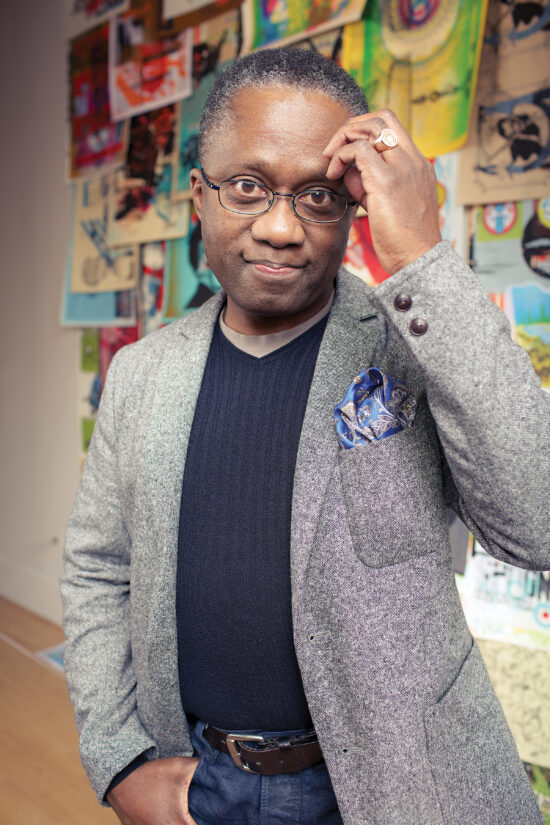 Renwick Brutus was one of the first donor partners to join 100 New Philanthropists. In 2013 he said that giving is "putting myself through an acid test to evaluate how well I'm living in a way that's congruent with my values and beliefs. It gives me confidence and self-respect as I engage with others in the community, especially as a leader. It lends itself to greater authenticity. It is satisfying to belong to a community of givers and like-minded people."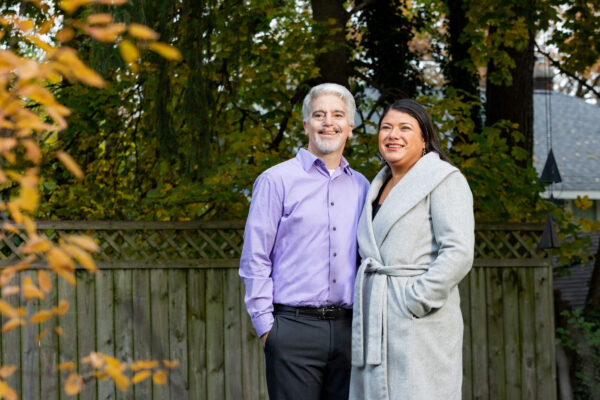 Aaron Terpstra and Berniz Costanza Terpstra shared their story in a 2021 issue of PARTNERS in community magazine. They said, "we would like Kent County to be a place where people would be treated with respect regardless of their race, age, ability, status or gender. We want Kent County to be a city on a hill where everyone has access to affordable housing and receives fair wages for their work."