After more than 35 years of dedicated service, Grand Rapids Community Foundation president Diana R. Sieger will retire in 2023. Diana has served as president at the Community Foundation since 1987, fearlessly moving forward to address key issues and leading transformative initiatives to support all in West Michigan.
"I have been honored to serve this Community Foundation and our community. I am proud of our efforts to lead the community to strengthen the lives of its people. The efforts of trustees, staff, donor, community and nonprofit partners have been an inspiration to me during my career, and I know there are many who will continue to work with passion for the future of the Community Foundation and Kent County." - Diana Sieger
Under Diana's leadership, the Community Foundation grew its financial assets from $38 million to $387 million and from a staff of three to more than 30. Its governance changed to a board appointed model, an accepted practice in the community foundation field that removes potential conflicts of interest. Other efforts led by Diana, including the creation of grantmaking committees, have opened the organization to community input and leadership in decision making. A commitment to diversity, equity and inclusion was formalized in the organization's North Star and operationalized through an adaptive strategy.

"Diana's commitment to the Grand Rapids region, the Community Foundation, philanthropy across Michigan and nationally just cannot be overstated. Philanthropists and nonprofit leaders have benefited enormously from Diana's principled, strong, and empathetic leadership. Her impact goes beyond the numbers including the tremendous growth of the Community Foundation's endowment and grantmaking. Diana has positioned the Grand Rapids Community Foundation to be a catalyst for equitable systems change for more than 35 years. The Community Foundation staff, Board of Trustees and community partners feel privileged to have worked with her and are grateful for her many contributions and to live in the brilliance of her legacy." - Kyle Caldwell, Chair of the Board of Trustees and President and CEO of Council of Michigan Foundations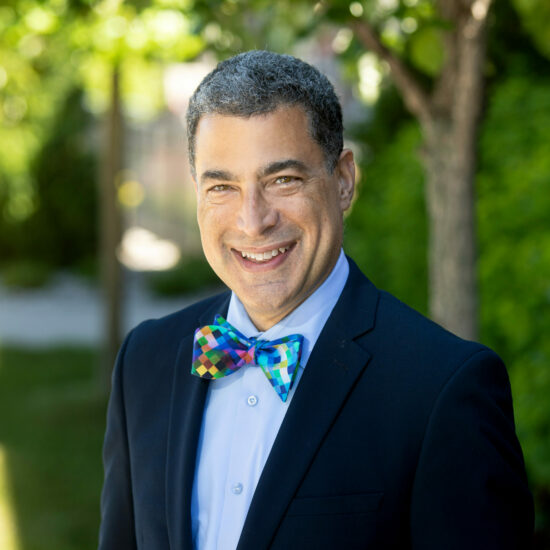 A leadership transition process led by the organization's Board of Trustees has begun to find the nonprofit organization's next leader. A search committee, led by former Board Chairs Carlos Sanchez and Kathleen Vogelsang, has been established and is made up of former and current trustees and volunteers. The group will develop ways to connect with constituents about the position profile and assess the leadership skills and experience the position requires. Based on those engagements, the Board will engage a search firm, with a goal to fill the position by fall 2023.
There will be opportunities to recognize and celebrate Diana this year. If you would like to make a gift in honor of Diana's leadership, please visit GiveGR.org/Diana or contact our Development team at 616.454.1751.