Grand Rapids Community Foundation has recently unveiled a new piece of artwork in the office's upper lobby. "Flowers for Diana" is a mixed media piece on canvas created by artist Michael Pfleghaar in 2023. This original artwork honors Diana's decades of dedicated leadership as president of the Community Foundation.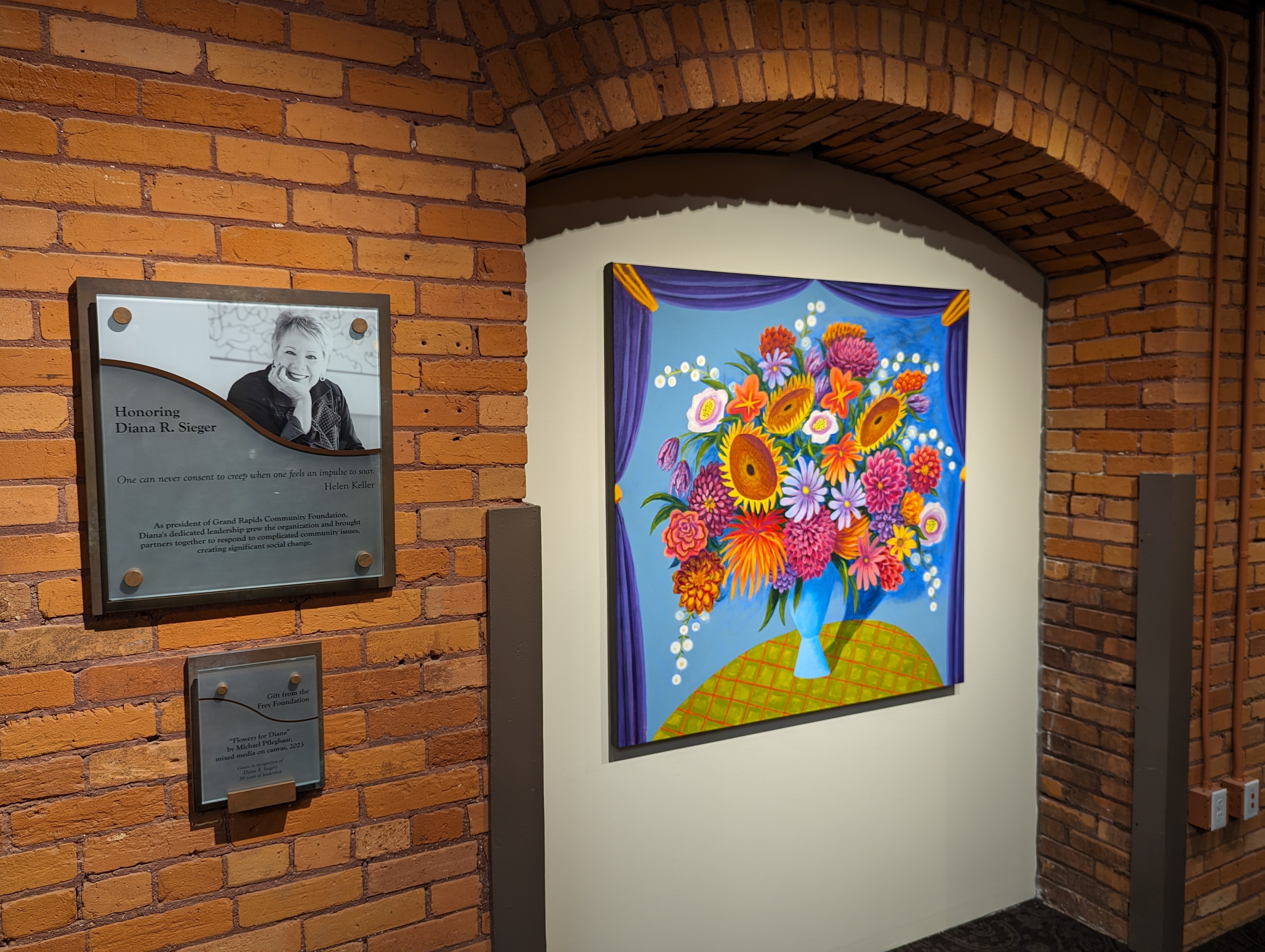 The artwork is a visual narrative that depicts the essence of Diana's leadership and impact. A lush bouquet of flowers represents Diana's dynamic contributions to the Community Foundation and West Michigan. Each flower is different, representing her commitment to diversity, her bright personality and her love of color. Flowers and plants illustrate growth and are often given in celebration or thanks. A purple curtain frames the painting, adding reverence and calling out the importance of Diana's legacy.

Generous support for this artwork comes from the Frey Foundation. This thoughtful gesture highlights the respect and admiration that Diana has cultivated throughout her career.
As president of the Community Foundation Diana's dedicated leadership grew the organization and brought partners together to respond to complicated community issues, creating significant social change. In her tenure, Diana has been a dynamic leader and shaped a more vibrant West Michigan.
This artwork is more than just a painting, it is a vivid testament to Diana's enduring impact on our community. Guests who visit the Community Foundation offices now and into the future will experience the lasting expression of her inspirational legacy.
-----

Read an article highlighting Diana's career, or watch a video celebrating her.
Learn more about Michael Pfleghaar and the Frey Foundation.