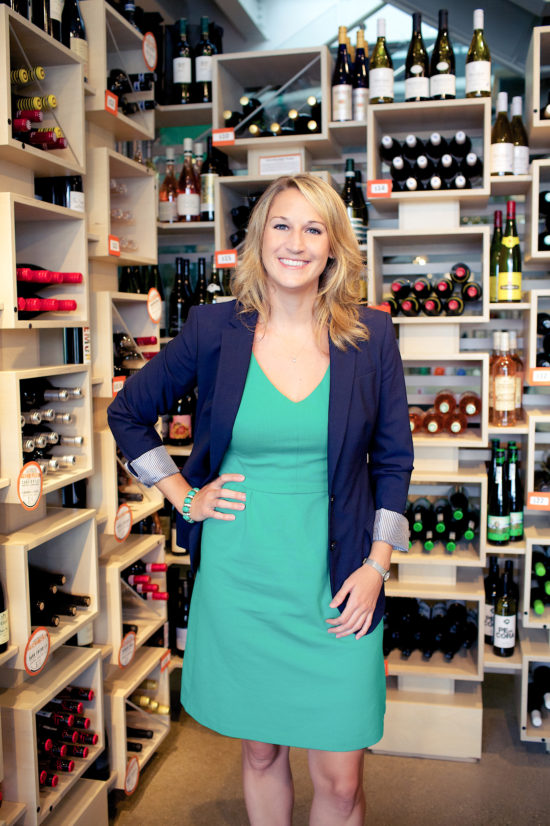 As an estate planning attorney with Varnum Law, Linsey Gleason is a passionate philanthropist who wants to create solutions. Her understanding of the challenges older adults face motivates her charitable contributions to Senior Neighbors, Inc. and the Holland Home Foundation. "Aging can be isolating, and many tasks which were once easy become more challenging. Serving this population, professionally and through philanthropy and board service, is extremely rewarding for me."
Linsey also enjoys supporting organizations that make Grand Rapids fun, vibrant, and rich in culture, such as arts organizations, Friends of Grand Rapids Parks and the Humane Society of West Michigan. "In addition to making direct gifts to nonprofits, I support Grand Rapids Community Foundation so they can grow my gifts and make grants to tackle larger projects affecting the community."
What do you get from giving?
"Giving is a win-win-win for me. There are few things as powerful as watching someone feed their passion through philanthropy, especially when it's collaborative. The feeling you get from knowing you're making a difference in the lives of others is infectious. And as an estate planning attorney, I can't neglect to mention the practical tax benefits of charitable giving. Giving is an important part of who I am and I know I'm doing the best I can with my dollars when I reinvest them in the community that's so important to me."  
Why Grand Rapids Community Foundation?
"Every interaction I've had with Grand Rapids Community Foundation has impressed me. The organization's strength and can-do philosophy has allowed our community to be front-runners in promoting inclusion. I've seen Grand Rapids Community Foundation collaborate with my clients to find their individual passions, and other charitable organizations and community groups to help leverage gifts and transform visions into realities."
"Knowing the Community Foundation can leverage my personal giving along with the time, talents and treasures of individuals, community groups, and the public and private sectors gives me peace of mind that my money is being put to its best use. I look forward to continuing to work with Grand Rapids Community Foundation as I grow as a philanthropist."
Read the stories of our 100 New Philanthropists at www.grfoundation.org/100new. If you would like more information about becoming one of our 100 New Philanthropists, please contact Shaun Shira, development officer at 616.454.1751 or sshira@grfoundation.org.